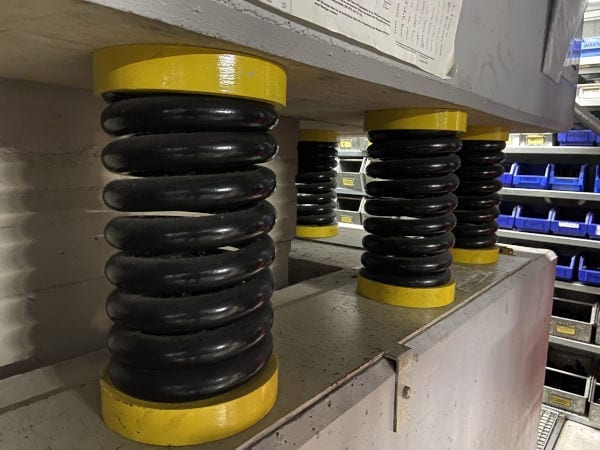 We offer a variety of dynamic test machines to test the dynamic strength of your springs cost-effectively and quickly.
Our product spectrum encompasses different resonance test rigs with which cylindrical springs such as valve, chassis, as well as air springs can be loaded with strokes up to 300 mm and frequencies up to 40 Hz.
Disc springs and nonstandard springs can also be tested statically and dynamically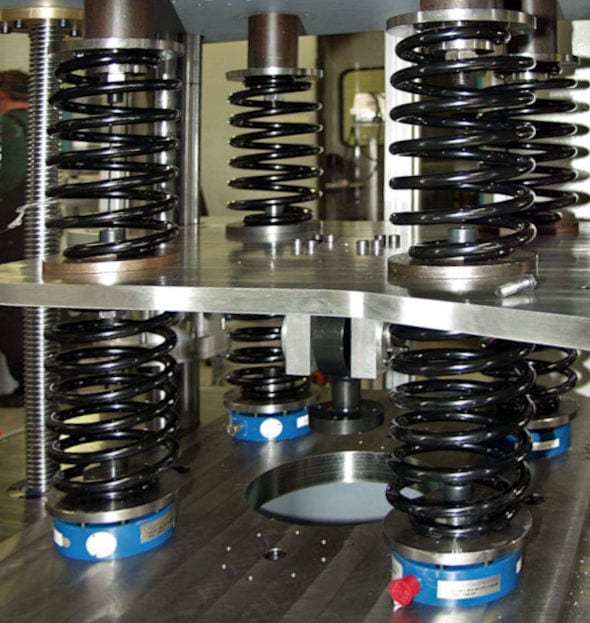 Spring testing is displacement regulated guaranteeing short test durations and high cost-efficiency by testing multiple springs simultaneously.
Oscillation monitoring detects spring failures.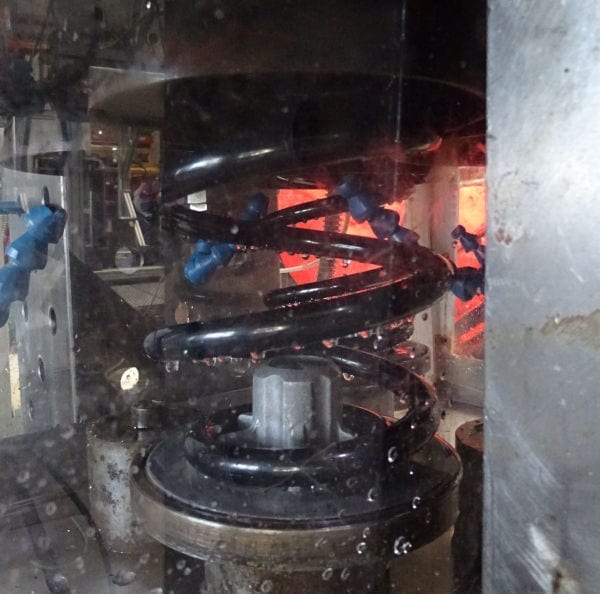 Temperature and corrosion
Environmental simulations such as varying temperatures, corrosive environments, and splinter bombardments can complement testing.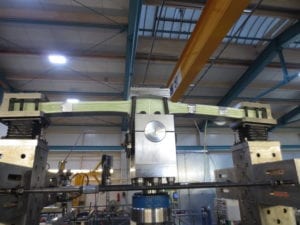 Beyond our existing testing solutions, we also adapt and develop new test fixtures, rigs, and systems to meet your requirements with our dynamic team of expert engineers and technicians.
Examples of custom solutions include transducer spring test benches or arc spring test benches on which the springs can be tested to their solid height and in strength or displacement regulated tests.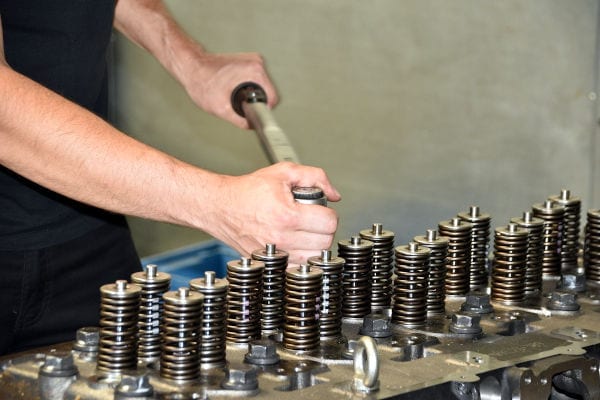 Commonly tested components:
Torque converter springs
Outlet springs
Chassis springs
Air springs
Disc springs
Nonstandard springs
Stabilizers
Do your components need to be tested?
We have testing solutions for all manner of components, assemblies, and materials to determine their fatigue strength, maximum load capacity, lifetime, and reliability. Contact us below with a summary of your testing needs and we will reach out to you as soon as possible.